For this particular project, the client desired a rustic and organic feel; however, considering the house was on the waterfront of Bay Island in Newport Beach, we wanted to infuse a coastal vibe, as well.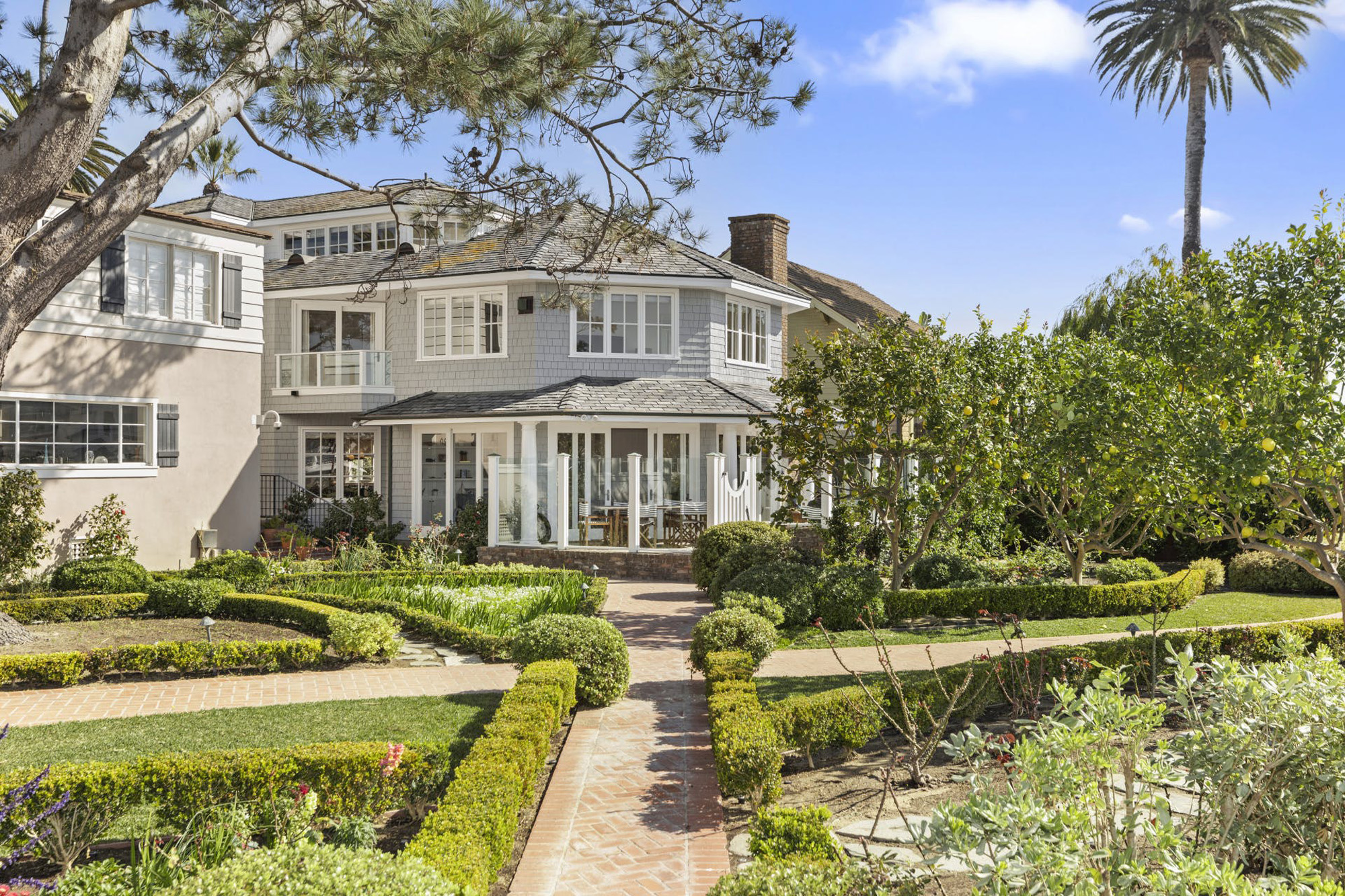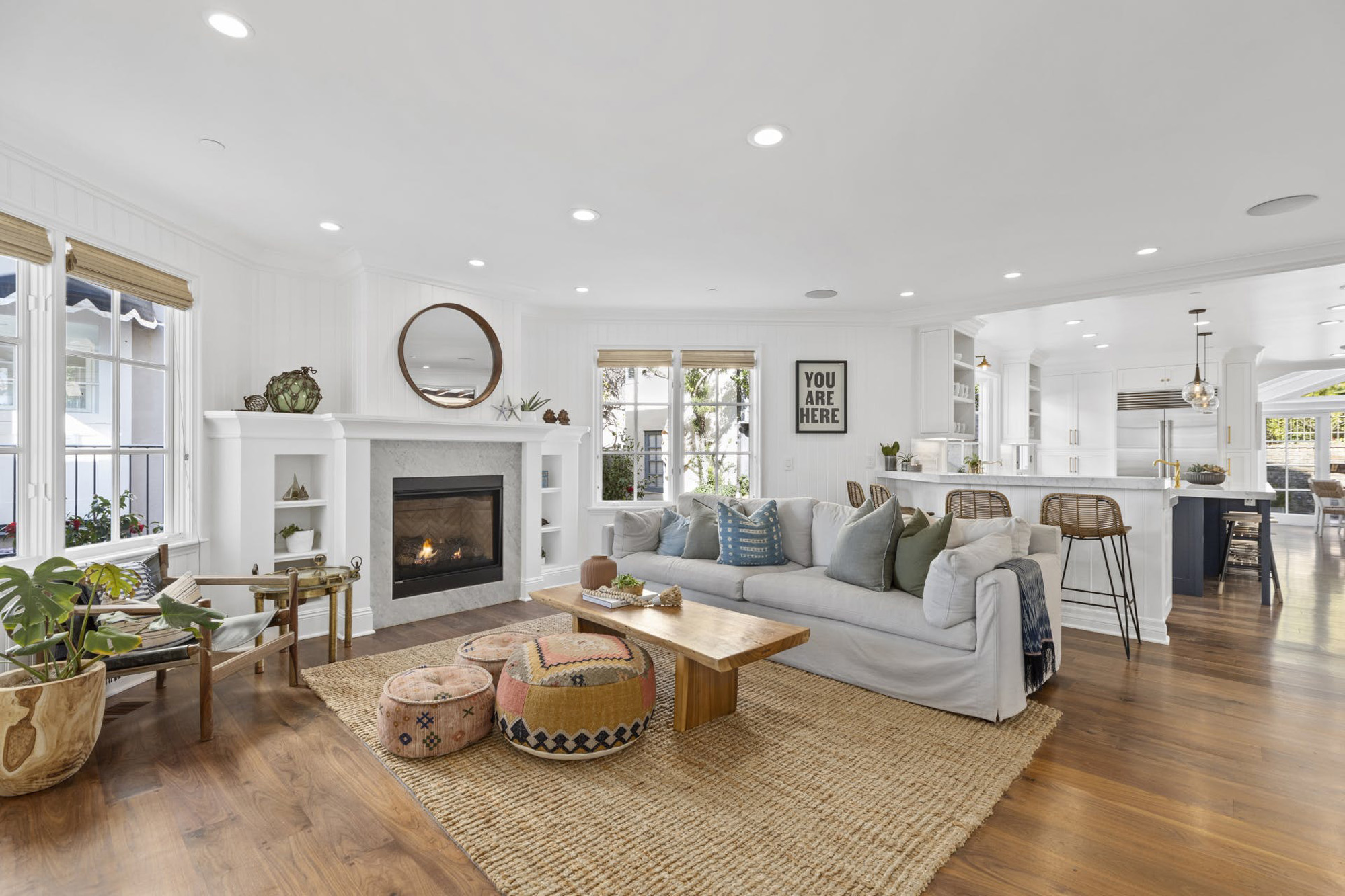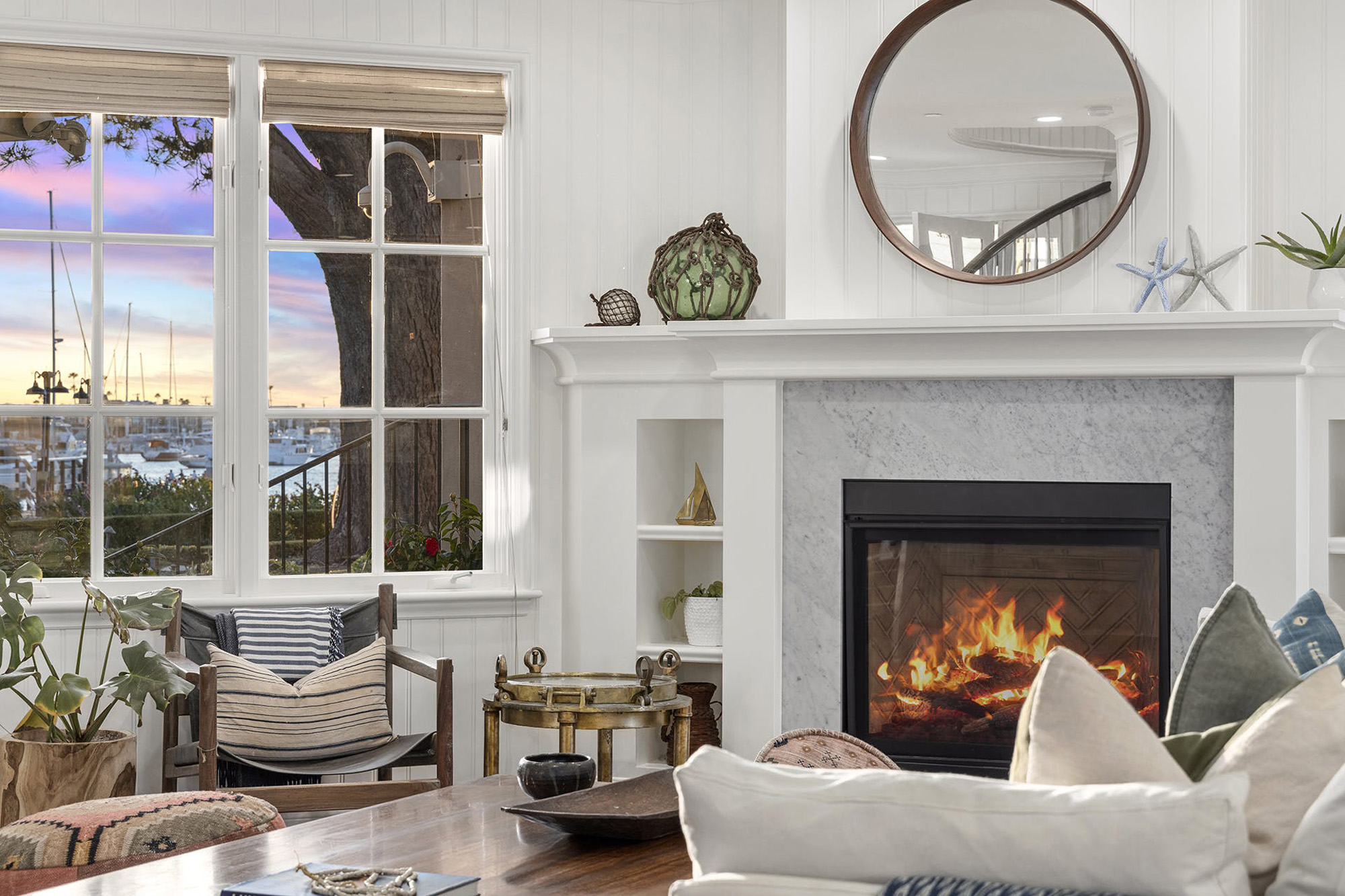 In order to break up the bright white space, we wanted to incorporate texture, which we did by styling the home with rattan barstools and dining chairs.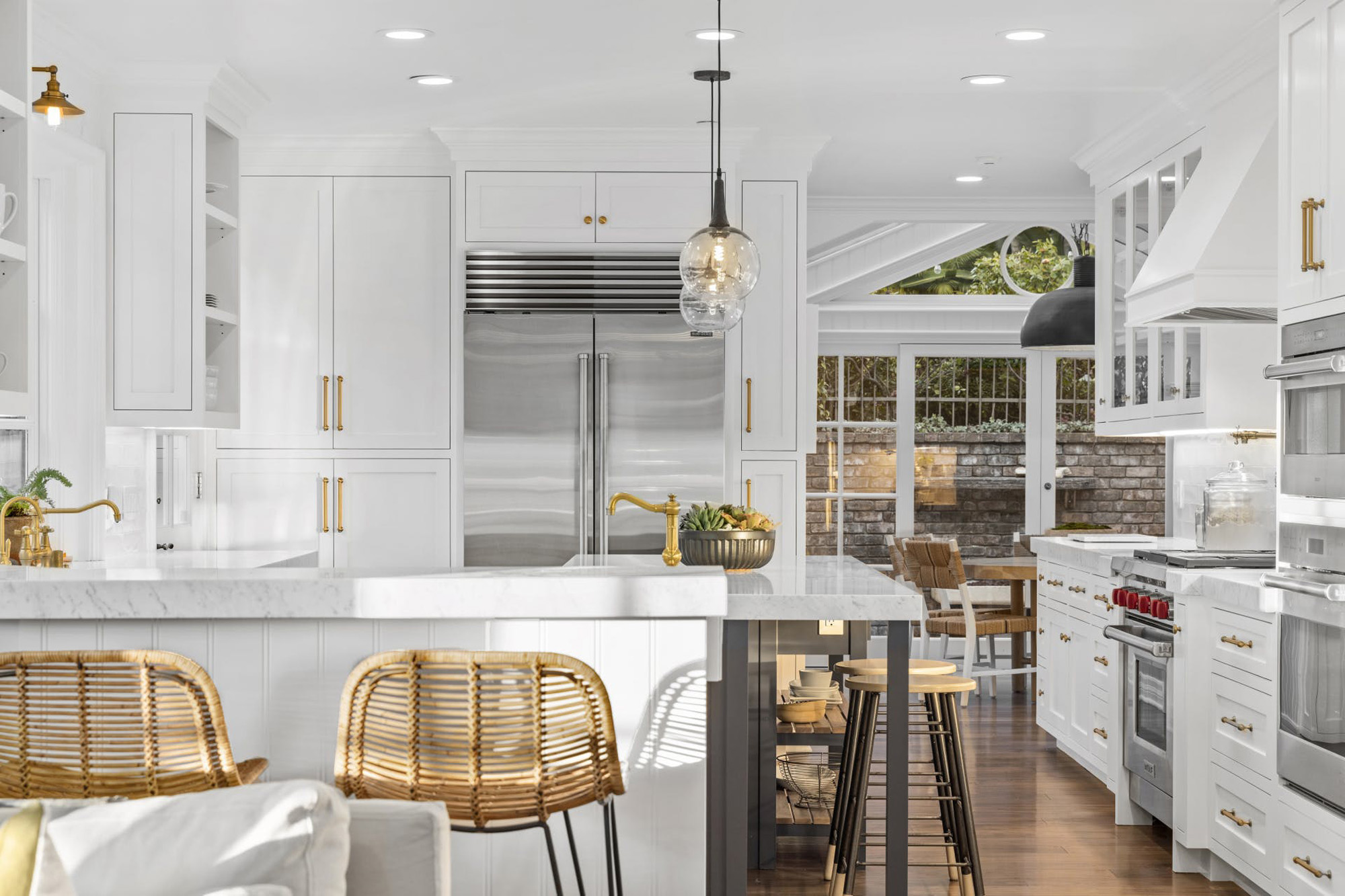 The goal in designing this home was to emphasize warmth, texture and cohesivity. As you can see, the home flows from one room to the next without any major breaks in style or color.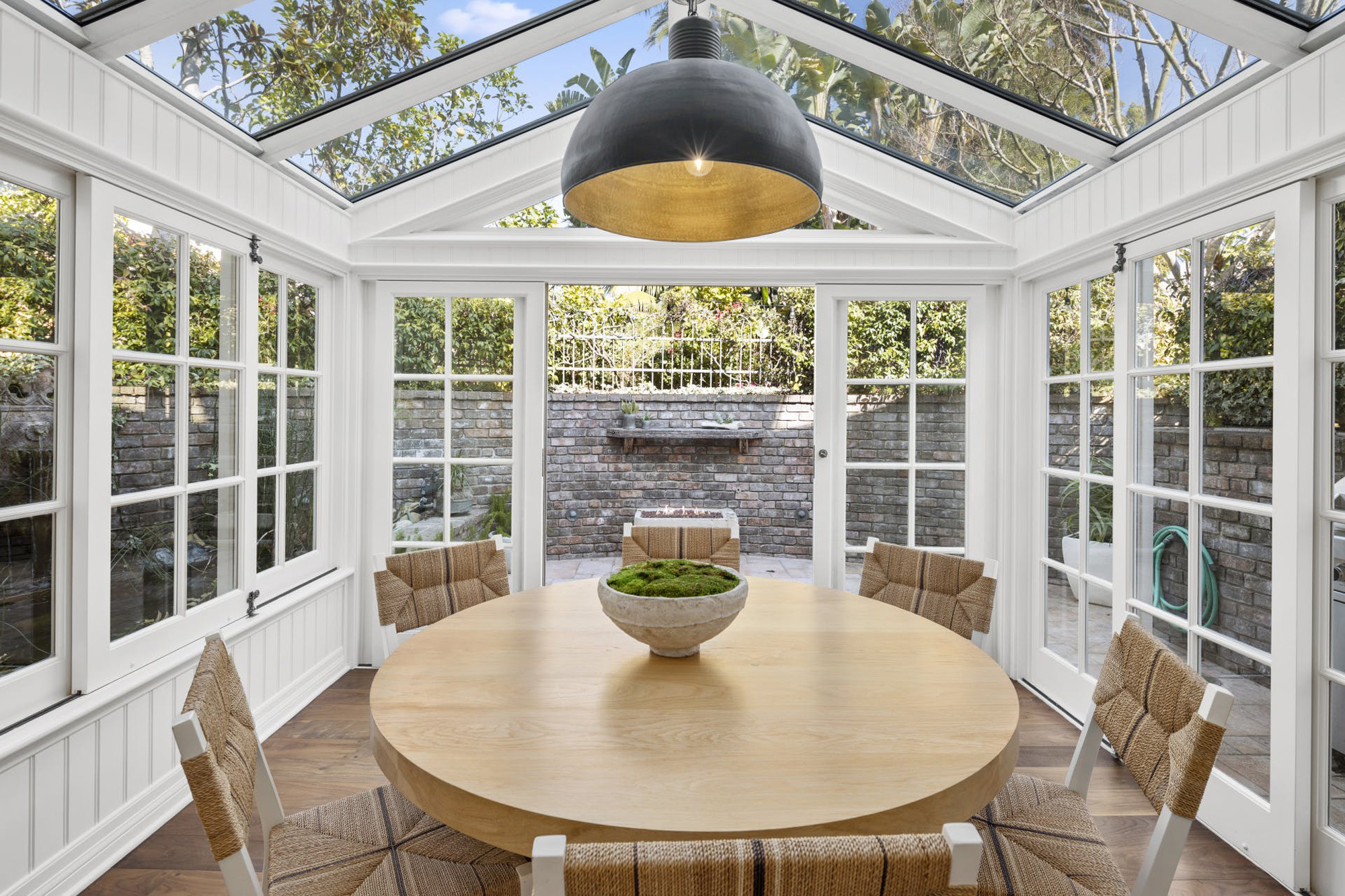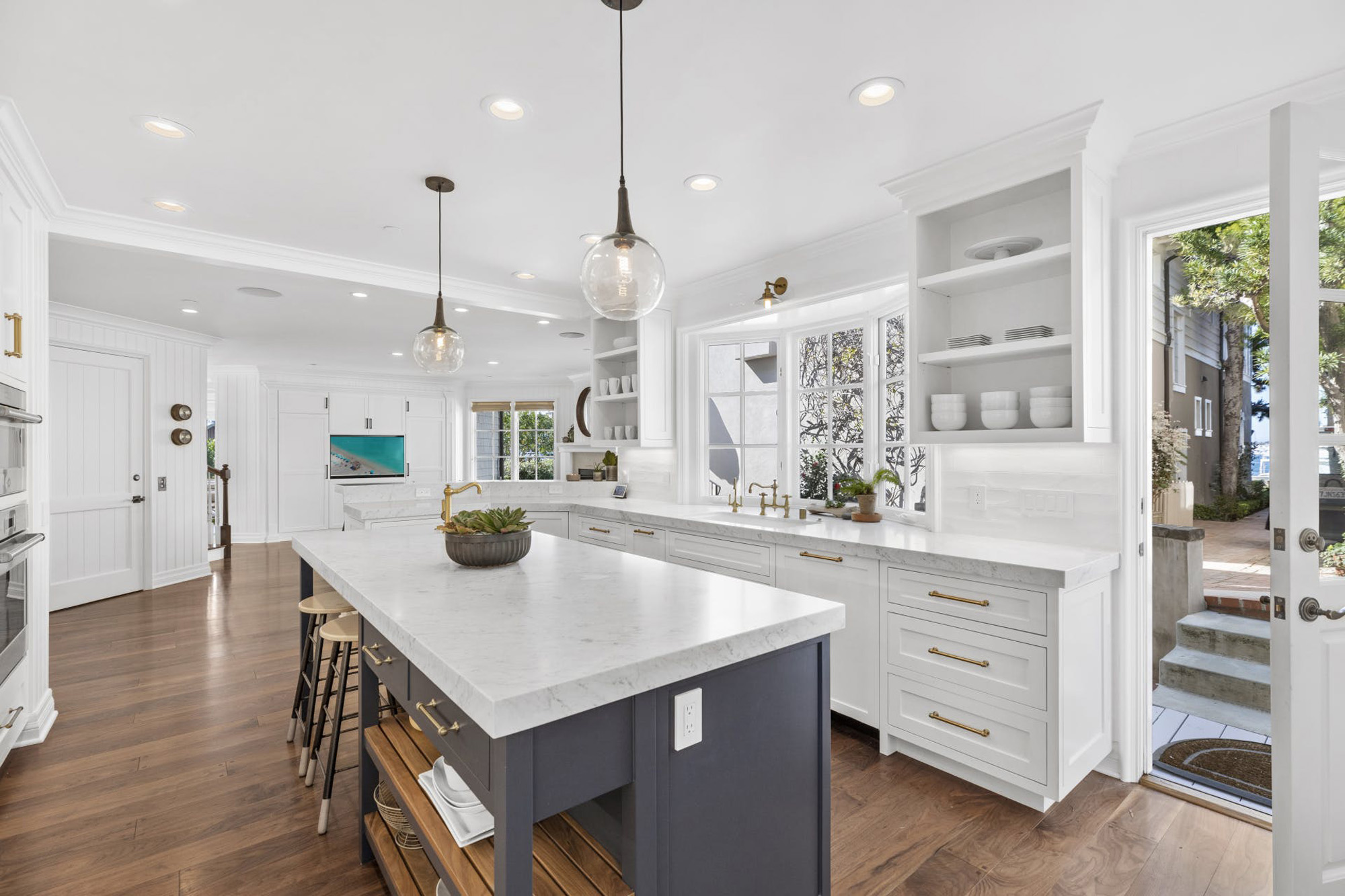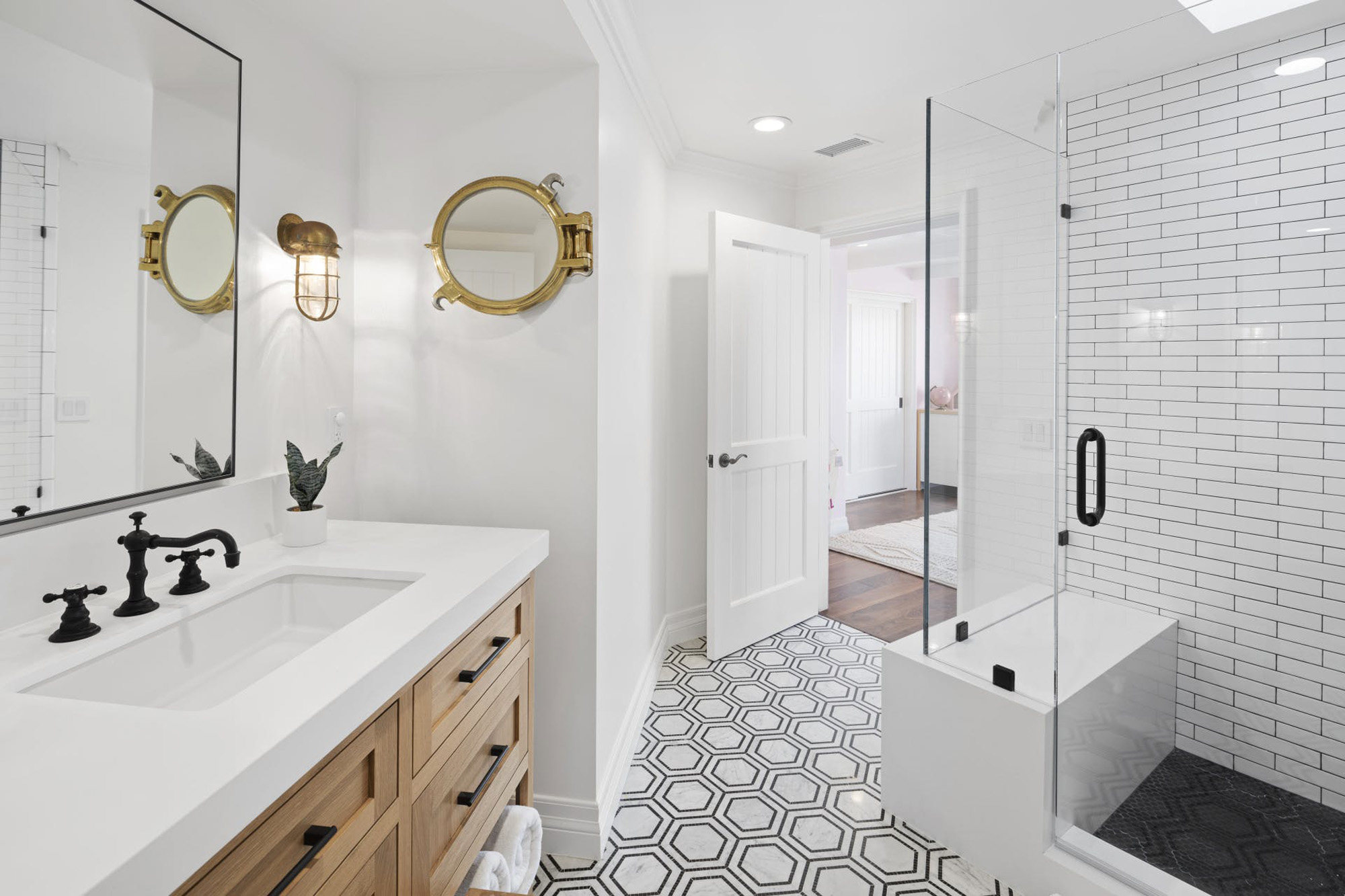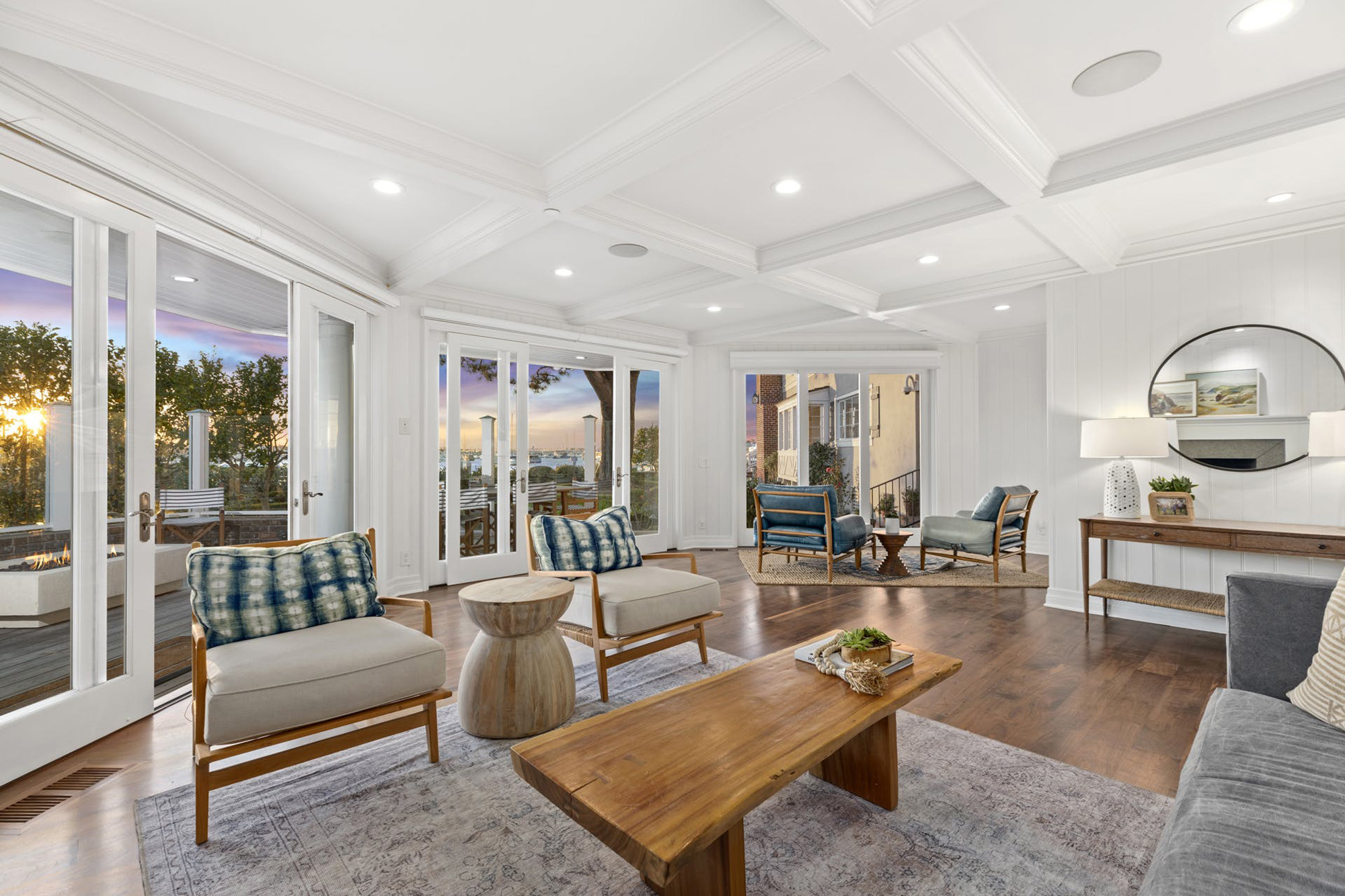 The client wanted a playful, modern boho feel with one-of-a-kind pillows and rugs that were show stoppers in themselves. This was consistently incorporated in each of the bedrooms.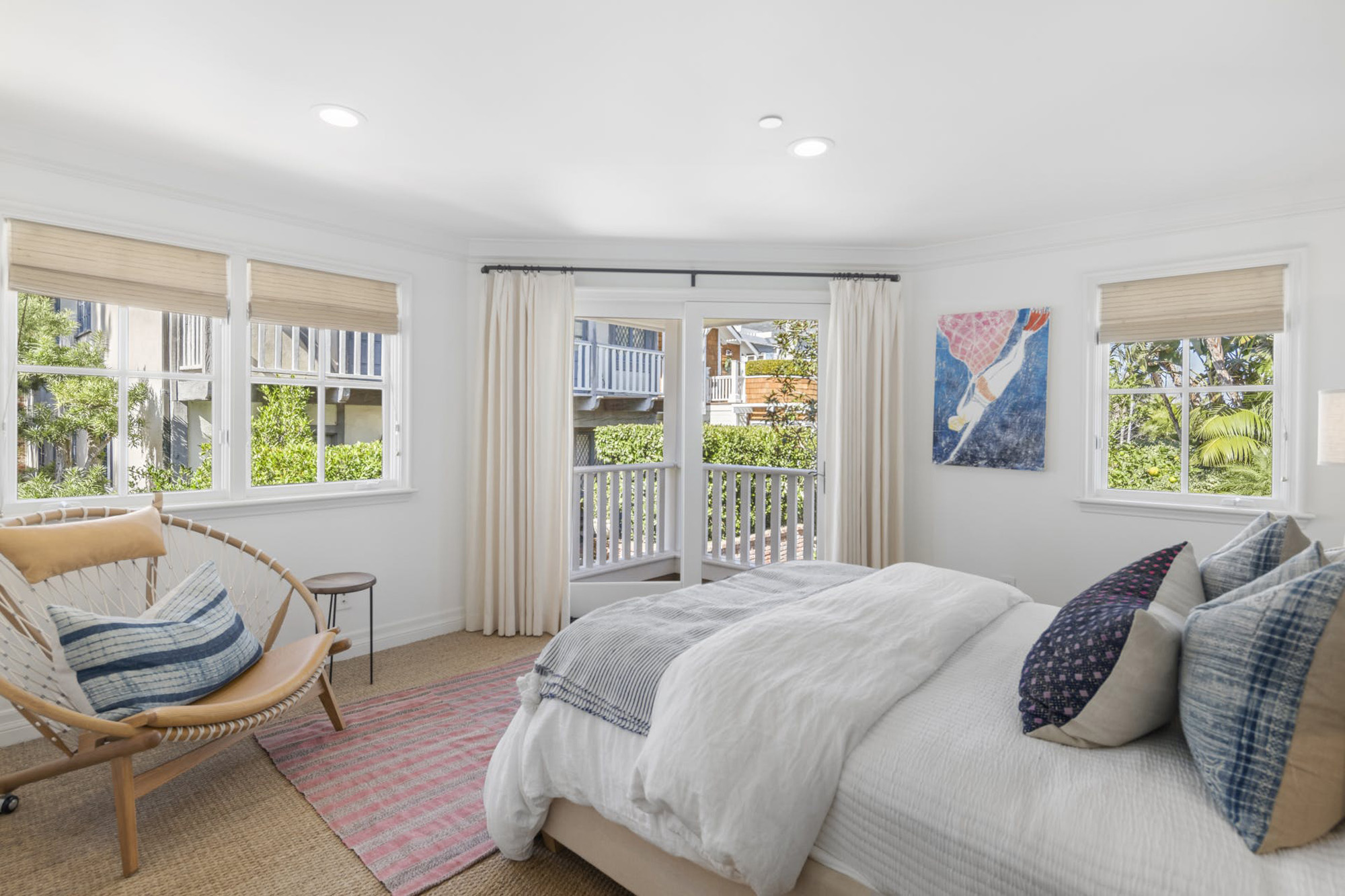 We added a helm on the deck and a canoe on the ceiling to create drama and emphatically highlight the Newport Beach lifestyle.